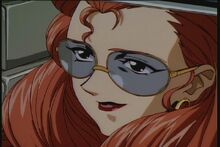 Keiko is the cold and seemingly aloof President of the school and the mother of Izumi. Solid in her ambitions, she seemingly forgoes everything to accomplish her plans. Her stated motivation behind the creation of the girls' baseball team is to see the pitching ability Ryo inherited from her father on the mound at Koshien Stadium.
Ad blocker interference detected!
Wikia is a free-to-use site that makes money from advertising. We have a modified experience for viewers using ad blockers

Wikia is not accessible if you've made further modifications. Remove the custom ad blocker rule(s) and the page will load as expected.