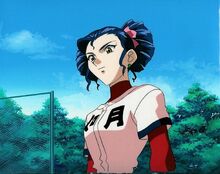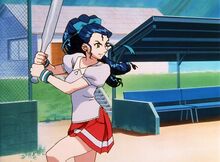 Izumi is the daughter of the school's chairperson, Keiko Himuro, and was a star tennis player. However, she cast aside her talent in tennis to become Ryo's rival in baseball. Often caustic and difficult, her only goals pertain to her success. Alongside with Koharu, Izumi is one of the two strongest batters of the team, forming the primary offensive weapons of Kisaragi Girls' Baseball Team
Ad blocker interference detected!
Wikia is a free-to-use site that makes money from advertising. We have a modified experience for viewers using ad blockers

Wikia is not accessible if you've made further modifications. Remove the custom ad blocker rule(s) and the page will load as expected.